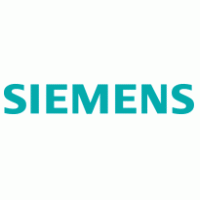 Siemens
For more than 170 years, the name Siemens has been synonymous with internationality and worldwide presence.
Siemens is a global powerhouse positioned along the electrification value chain – from power generation, transmission and distribution to smart grid solutions and the efficient application of electrical energy – as well as in the areas of medical imaging and laboratory diagnostics.
Siemens' technical expertise, comprehensive portfolio and long-standing experience are helping to pioneer a sustainable future across the globe.
From integrated drives and smart controllers to consistent, safe, and intelligent low-voltage power distribution and electrical installation technology
The demands on modern machines and plants are steadily growing in all industries. With the Automation Systems from Siemens cover all requirements while ensuring maximum efficiency, flexibility, and cost effectiveness.
A comprehensive portfolio of reliable frequency converters, motors, couplings and gearboxes for almost every industry and field of application satisfies the highest performance standards and quality requirements.
Siemens SIRIUS offer products for every industrial control application. With their modular design, the products can be planned and built into a control cabinet in a very simple way and they are especially easy to integrate into distributed systems.
Whether in industry, infrastructure, or buildings, each environment is dependent on a reliable power supply. The Siemens comprehensive portfolio for low-voltage power distribution and electrical installation technology covers every requirement – from switchgear to the socket.